BubTown Studios is a full service digital media provider for marketers. We create high quality video animation, website design, graphic design and illustration! BubTown takes pride in its ability to keep clients happy and to create top quality marketing and promotional media at a competitive price.
Our web services include:
Landing Pages
LeadGens / Squeeze Pages
Email Ads
Online Ads
Banner Ads
WordPress / CMS
Company Web Pages, and
Site Maintenance.
We also create dynamic video marketing tools, such as:
Whiteboard videos
Explainer videos
Video Sales Letters
Graphic design
Digital illustration
Kinetic Typography
We also provide other print and design services, such as:
Book / e-Book cover design
Book / e-Book layout design
Brochure design
Logo design
Business card design
Promotional and signage design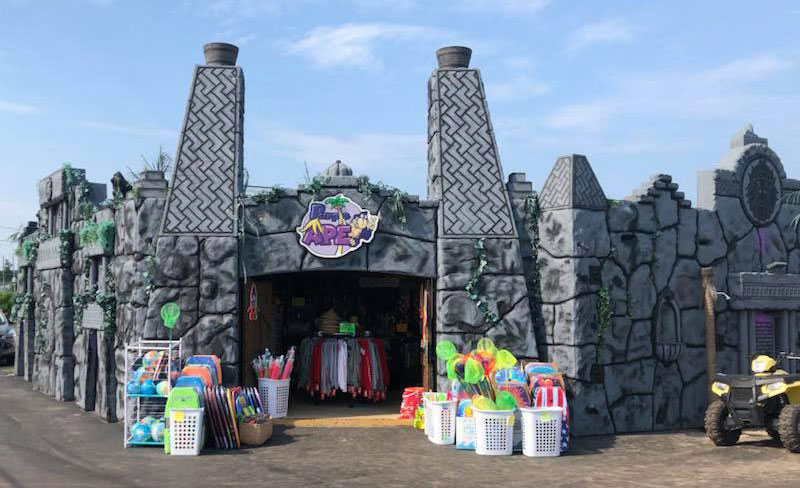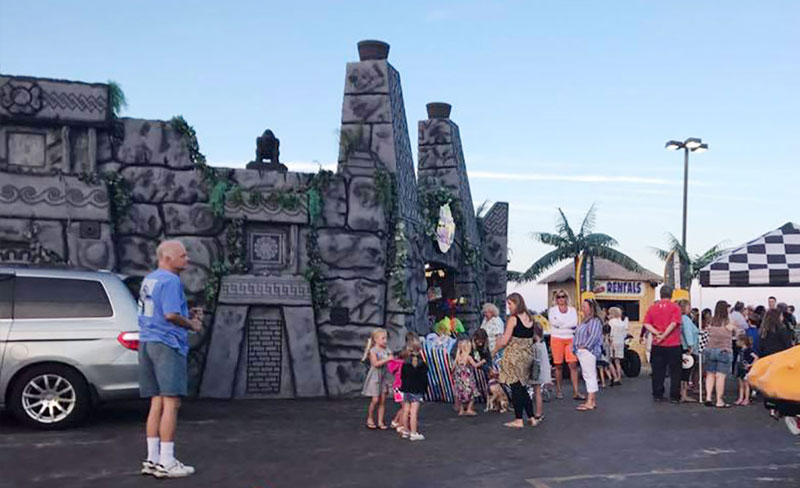 The Purple Ape experience-based attraction, Misquamicut Beach, RI: designed and fabricated by BubTown
BubTown Studios is more than just web sites and marketing videos! We can deliver just about any creative and design need you can think of, including:
Theme attraction design
Theme attraction fabrication
Gaming
Illustration
Character design
Animation
CASE STUDIES
CASE STUDY: Marine Bone Discovery — Landing Pages
A product launch with a tight deadline needs to quickly turn around a complex multi-page landing page and online store.
CASE STUDY: The Purple Ape — Theme Venue, Design & Fabrication
A brick-and-mortor beach store requires a top quality theme design and construction overhaul to increase foot traffic.
CASE STUDY: The Most Important Health Discovery of All Time — Internet Marketing Campaign
Multi-level Internet marketing campaign needed to funnel sales for book launch.
At BubTown Studios, we are committed to quality, and providing the best product to our Clients. We take pride in the excellence of our work, and guarantee your satisfaction!
OUR SENIOR TEAM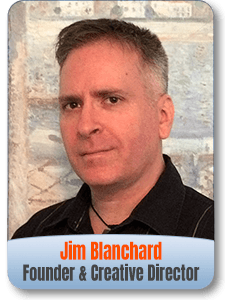 Jim Blanchard, Founder and Creative Director: Jim is an experienced producer of marketing content, digital media and family entertainment. For 25 years he has created exciting content in interactive web design, print design, PC gaming, Edutainment, 2D & 3D animation, and stop-motion animation. Jim has set many milestones in the media industry: he's been an award-winning game producer, headed production at an award-winning animation studio, set up the production department for the first multimedia studio in China for a subsidiary of Fujitsu, where he produced the country's first multimedia products for China's largest childrens book publisher, and developed the curriculium for China's first multimedia training centers. He was formerly Vice President of the New England Film Association and actively involved in bringing film incentives to the State of Connecticut, and was also part of the Capra Group film studio and multi-media theme resort development project. Jim holds a BFA in Painting and an MBA in IT and Marketing Intelligence.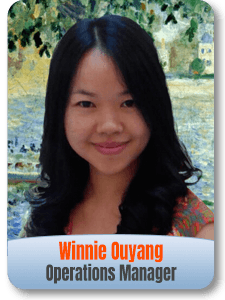 Winnie Ouyang, Operations Manager: Winnie has many years of senior management experience in a variety of industries, and maintains a high level expertise in overseeing product development, client relationships, and worker supervision.
Winnie is our go-to person for client relationship management, production coordination, and office administration.
Before joining BubTown Studios, Winnie served as Assistant General Manager at Zhongshan Huaxing Lighting Co., Ltd., where she was instrumental in increasing sales volume. She also served as Deputy General Manager at Yomovo Co. in Sanya, and was Recruiting & Training Manager at the Jason Group, and Training Manager at the Baohong Hotel. Winnie worked at Procter & Gamble for 10 years, where she was Senior Purchasing Buyer.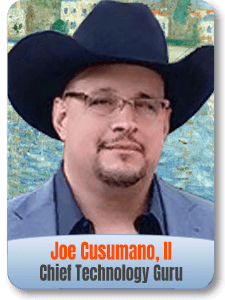 Joe Cusumano II, Chief Technology Guru: Joe brings BubTown Studios 20 years of systems and information technology experience. Joe was originally a happy BubTown client, but now serves as our head IT Solutions Engineer and Architect, as well as managing client system services via our sister-company, Risen Phoenix Technology Group. Joe specializes in IT Solution and System Architecture, Implementation, and Support; Training; Sales Engineering; Data Center operations; Virtualization; Growth; Process Improvement; and Project Management.
Joe has created IT infrastructure and data solutions for the United States Government, as such well-renowned corporations as Microsoft, Wells Fargo, Associated Press, Goldman Sachs, DSA, BearingPoint, Cox Media, Bloomberg, Johnson & Johnson, Janssen Pharmaceutica, and Merck. He holds a B.A. in Communications from Rowan University, and a number of technology certifications.
COMPANY HISTORY
Jan. 5, 2013 – June 22, 2014: BubTown Studios begins business as a D.B.A. Sole Proprietorship.
June 23, 2014 – May 31, 2019: BubTown Studios operates as a Connecticut Limited Liability Company.
June 1, 2019 – present: BubTown Studios operates as a Florida Limited Liability Company.
---
Everyone asks us, "what in the world does BubTown mean?" The name actually has a long and illustrious history dating all the way back to 2010, when our founder's two kids produced some comedy video skits named BubTown. Jim always thought the name was quirky, fun and catchy! He immortalized it as the company name, and placed an image of "Bub" and his polka-dot tie in the logo! Bub eventually morphed into our current mascot, "Bub" the cartoon chimpanzee (because everyone loves chimpanzees) – and the rest is history!


Our company name, like our skillset, is unique, and we're hoping you remember it!