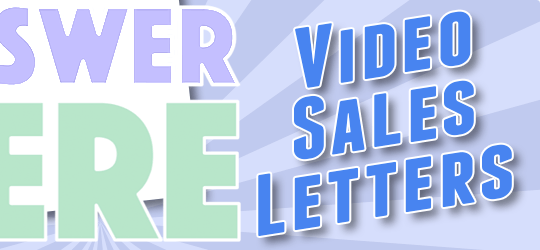 Video Sales Letters
BubTown Studios is your Digital Media guru! Our Video Sales Letters are the most cost-effective way to deliver a powerful video message at a fraction of the cost of traditional video!
A Video Sales Letter (also called VSL) is a very powerful tool that serve as an engaging replacement for old-style long sales letters. As the term suggests, VSLs are utilized for the specific goal of either selling products / services or collecting an e-mail / contact information in order to make a sales offer at a later date. As such, every VSL has a "call to action."
VSLs in their purest form consist of solely text and an audio rendition of sales copy; but they may also include other content like live action footage, animation or motion graphics. All VSLs feature synced audio narration and text visuals, and often the full script is presented on the screen as read by the narrator. VSLs are typically the most cost-effective way to produce marketing videos, and are widely respected by direct response marketing leaders for their ability to increase conversion rates.
"Rocket Stock Millionaire!"

Property of Net Growth Media™. © 2019 Net Growth Media. All Rights Reserved. Used by permission.
Find out today just how easy it is to get your own VSL produced by the experts at BubTown Studios!