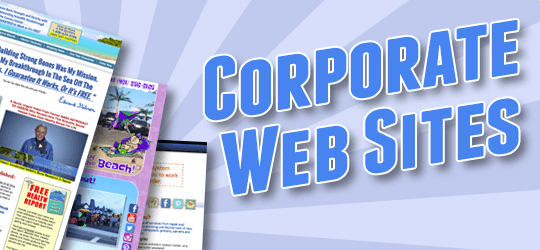 Corporate Video
First impressions count, and BubTown Studios has the knowledge and expertise to ensure that your first impression is positive and long-lasting, without costing you an arm and a leg!
An outstanding company website is one of the best investments you can make! Did you know that it takes the average user only 50 milliseconds (or 0.05 seconds) to form an opinion about your website? 50 milliseconds is all you have to convince the visitor not to leave your website!
A study by Stanford has concluded 75% of users make judgments about a company based upon their web design. Other studies have revealed that 85% of B2B customers search the web prior to making a purchase decision — and their first impressions are 94% design related!
Avoid the pitfall of many businesses, and make the investment that your company deserves! Our team is ready to help take your business to the next level, by creating a unique and engaging web page that conveys your core offerings and hooks the user's interest!
Let BubTown Studios design a beautiful, unique and compelling website that presents your company in the best light possible!